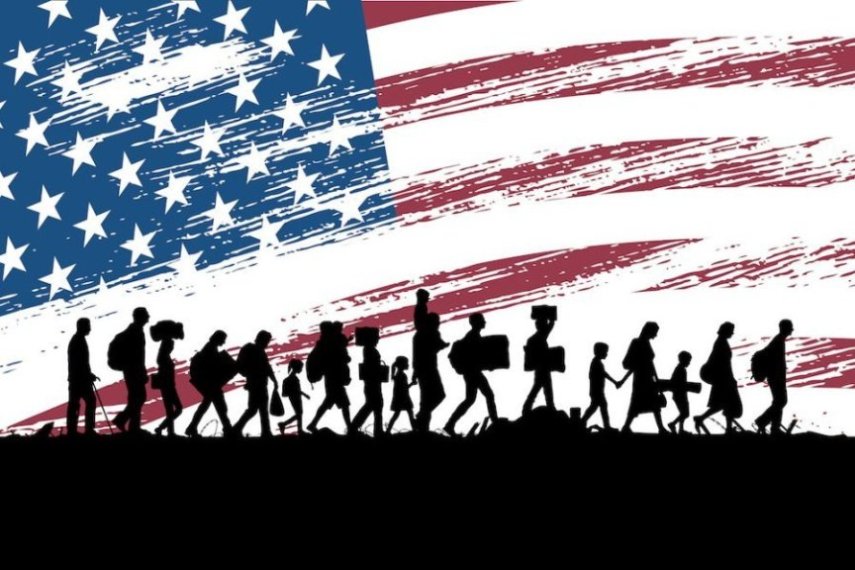 President Joe Biden has overturned a decree passed by Donald Trump to ban new immigrants from entering the USA during the pandemic.
It is worth recalling that the Trump decree was adopted in April 2020. It directly concerned potential immigrants who at that time didn't obtain an immigrant visa and were outside the United States. In addition, the previous administration explained its ban by the rapid increase in unemployment during COVID and the possible risks for Americans to be unemployed:
"This order will ensure that unemployed Americans of all backgrounds will be first in line for jobs as our economy reopens."

Donald Trump
The new government claims that this decision has caused enormous damage to the United States.
First of all, a large number of citizens and residents of the country were deprived of the opportunity to reunite with their relatives. Moreover, it significantly worsened the economic situation. After all, many talented foreign specialists have not received the visa to enter. By the way, only medical workers from other countries became an exception. They were needed by the government in the fight against the pandemic.
In his speech, Biden stated:
"To the contrary, it harms the United States. Including by preventing certain family members of United States citizens and lawful permanent residents from joining their families here. It also harms industries in the United States that utilize talent from around the world".
Furthermore, according to the American Immigration Lawyers Association (AILA), due to this ban in 2020, the United States lost approximately 120,000 family-based preference visas. And this, in turn, negatively affected the revenue of the United States Citizenship and Immigration Service (USCIS).
In addition to lifting the ban, US President Joe Biden has proposed legislation. According to it, the presidential authority to issue future immigration decrees will be limited.