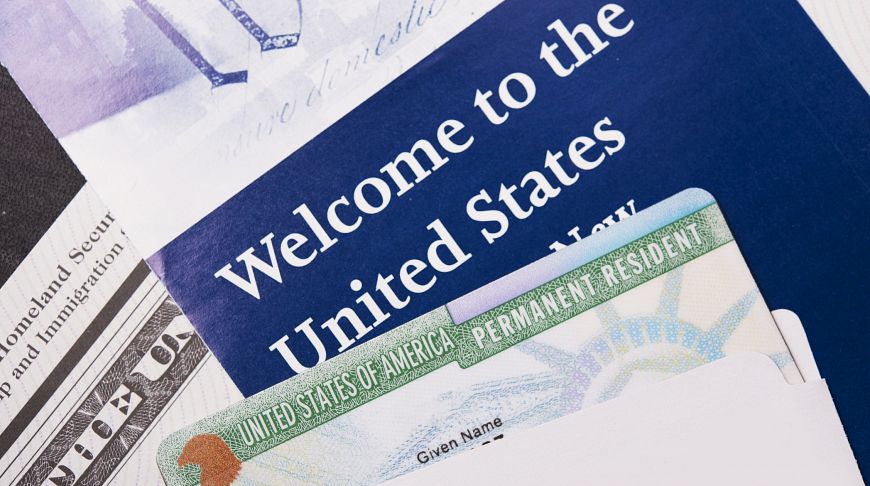 First of all, it should be said that there are many ways to obtain a Green Card (permanent residence in the United States).
Green Card of EB-4 type is intended for a special category of immigrants who wish to obtain a residence permit for work purposes.
A special immigrant is a person who is eligible for a green card under the United States Citizenship and Immigration Services (USCIS) special immigration program.
Which immigration groups are included in the list of "special" immigrants?
The following special immigrants are eligible for the Green Card:
religious workers;
diplomats, government officials and representatives of international organizations and their families;
Panama Canal Company or Canal Zone Government employees;
broadcast workers (TV journalists, reporters, commentators);
physician national interest waiver;
juvenile court dependents;
armed forces members;
Afghanistan or Iraq nationals who supported the U.S. Armed Forces as translators;
Iraq nationals who worked for or on behalf of the U.S. Government in Iraq;
NATO-6 Nonimmigrant;
US government employees from overseas.
What do you need to apply?
In general, to apply for a green card as a special immigrant, one of the first steps is to file USCIS Form I-360 Petition.
There are different requirements and selection criteria depending on the special category of immigrants. However, all applicants must provide proof of a permanent job offer. Besides, the work must comply with their specialty and professional experience.
What are the terms of consideration of the application?
The Green card process can take from several months to a year. Sometimes it can take even up to four years. Waiting time depends on the number of applications submitted by representatives of the same country.
Can the family accompany an applicant using this type of Green Card?
Once a Green Card for Special Immigrants was approved, the applicant may include in it also his / her spouse and unmarried children under 21 years. Also, they have the right to apply for the same type of visa.
What are the benefits of obtaining this type of Green Card?
First of all, one of the biggest advantages of a visa is that it is processed relatively quickly. The applicant can receive it even after completing the petition. However, you need to take into account the fact that it is individual.
In conclusion, having a Green Card gives immigrant such benefits such as permanent residency in the United States, travel around the country and abroad, as well as the opportunity to apply for jobs from different states in a few years.