Permanent Resident Cards are generally issued and valid for 10 years. However, there are certain immigrant categories (green cards) that are initially issued with conditions, during the first two years. The green card holder may apply to remove the conditions on his green card, 90 days before holding his resident status for two years. However, to remove the conditions the green card holder has fulfilled certain requirements or conditions. This is a way for U.S. immigration to make sure that the purpose of the immigrant visa has been accomplished. The conditions on a green card generally apply to married couples of an alien and a U.S. citizen being approved for a green card before being married for at least two years, and it also applies to entrepreneur investors applying for a green card.
Conditional Green Card through Marriage
In the case of green card application through marriage, to be eligible to receive a residence card (green card) without conditions, you must have been married for at least 2 years on the day you are approved for permanent residence.
You are given a conditional resident status on the day you are lawfully admitted in the United States on an immigrant visa, or receive an adjustment of status if you have been married for less than two years when your green card application was approved.
A conditional green card allows you to work and live in the U.S. however, the green card holder and the citizen spouse are required to file jointly to remove the conditions on the residency, using Form 1-751 (Joint Petition to Remove Conditional Basis of Alien's Permanent Resident Status), during the 90-day period before having a conditional permanent resident status during 2 years. If you are divorced there could be restrictions to remove the conditions on your residence status. You could end up losing your resident status if you do not remove the conditions of your green card.
There are advantages to becoming a green card after being married for two years, as the applicant can receive a green card or permanent residency without conditions, therefore their green card is not conditional and they do not need to go through the additional step of removing the conditions on their green card. A permanent green card without conditions will continue to be valid even if the couple get divorced.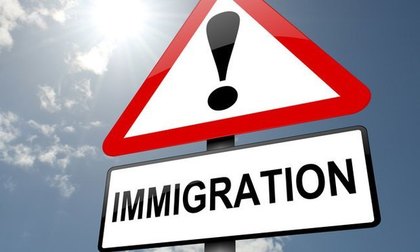 Conditional Green Card through Investment
If you obtain a green card through investment, you would first receive a conditional green card. The United States immigration department wants to make sure that the investor entrepreneur has a valid investment and is complying with all the requirements for such business and investment, and for this reason, the green card is initially issued with conditions. Upon the approval of the green card using the I-485 application to adjust status, or upon entry into the United States with an EB-5 immigrant visa, the investor and his derivative family members are granted conditional permanent residence for a two-year period. EB-5 conditional green card holders must file a Petition to Remove the Conditions on their residence during the 90-day period before 2 years of having conditional permanent resident status by filing a Form with Petition by Entrepreneur to Remove Conditions along with the appropriate processing fees and documentation required. In addition to the official forms, individuals may be required to present evidence of the business and investment, including tax returns, audited financial statements, and other business documents required to remove the conditions on the green card of an entrepreneur investor.
Immigration will review the status of the marriage or the business and the investment to verify that everything is legitimate and that all the required conditions have been fulfilled in order to remove the conditions on the green card. If the petition to remove conditions on your green card is approved then you will be sent a new Permanent Resident Card valid for 10 years.