Who doesn't use social networks in the modern world? There are few such people now. As a result, social media profiles of immigrants have become an important verification tool.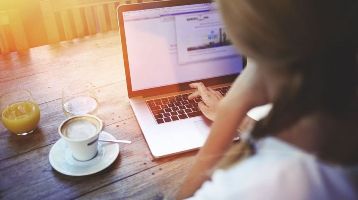 Immigrants who already have green cards will soon also provide links to social media during some application processes. The Department of Homeland Security will review the information posted on social media over the past five years by those immigrants who apply for the nine types of applications. Examples of applications from immigrants: for US citizenship by naturalization, asylum, and change in permanent residence in marriage.
Information about the use of social media will be requested on the following nine immigration forms:
▪ Form N-400, application for naturalization;
▪ Form I-131, Travel Document Application;
▪ Form I-192, Application for Prior Entry as a Nonimmigrant;
▪ Form I-485, Application for Registration of Permanent Residence or Adjustment of Status;
▪ Form I-589, Application for Asylum and Withholding of Removal;
▪ Form I-590, Refugee Classification Registration;
▪ Form I-730, Relative Refugee Application;
▪ Form I-751, Petition for Cancellation of Living Conditions;
▪ Form I-829, Petition by an Entrepreneur to Wrap the Conditions of Permanent Resident Status.
The 19 social networks of interest to USCIS and CBP include Facebook, Twitter, Instagram, Flickr, LinkedIn, YouTube, Reddit, Tumbler, and Pinterest.
Immigrants should be aware that DHS officials are already using some of the information publicly available on social media to determine eligibility for immigration benefit applicants, but there have been no requests for information about immigrant social media yet.