American immigration law is in for a big change. This article introduces the new US immigration rules. These changes concern:
political asylum;
immigration through relatives.
Joe Biden's new immigration plan was presented literally on the first day of the presidency of the 46th President of the United States. These are the biggest changes in the US immigration system in the last 30 years.
In this article, we take a look at all of the new US immigration rules adopted by President Biden.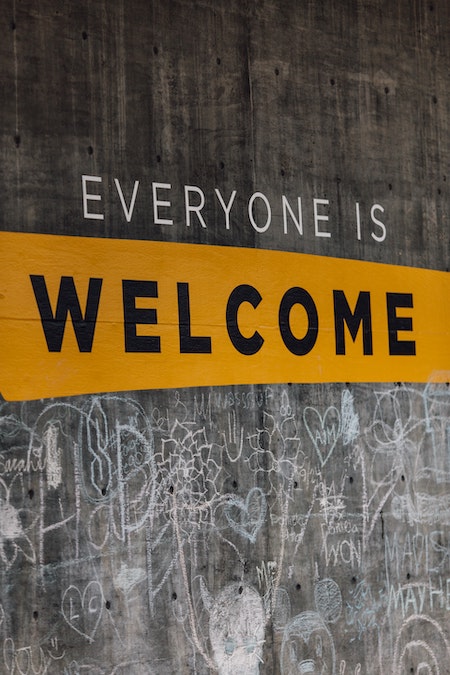 Illegal immigrants
First of all, the president said that he was going to give way to the citizenship of 11 million illegal immigrants. This applies to those citizens who were in the United States on or before January 1, 2021. How does it work? If a person can prove that he was in the country before January 1, then he will be able to apply for temporary protected status. According to this status, a citizen will be able to receive a vacuum for work, start building a credit history, and receive an official salary.
And most importantly, after 5 years of living in the States – to be eligible for a Green Card on the condition that this citizen did not violate the law and did not commit any crimes. Also, a prerequisite is the payment of taxes for the entire time of stay in the United States. After receiving a green card, citizens have the opportunity to obtain American citizenship in just 3 years.
In addition, within the framework of this reform, it is possible to obtain a Green Card from the so-called "dreamers". These are people who were illegally brought into the United States as a child when they were not responsible for their actions. Despite the fact that it was their parents who did it, and not themselves, they do not have the opportunity to obtain citizenship. Biden wants to give all such citizens the opportunity to obtain US citizenship.
Immigration through relatives
The main task is to speed up all the processes so that the wait for immigrant visas is reduced. Biden also wants to extend all unused visas that were issued, but people could not enter the United States because of the Trump proclamation or because of the pandemic. Moreover, the waiting time for immigration visas should be reduced, as well as the limit on the issuance of visas in each country should be increased.
The most important thing in this reform is the ability to enter the United States on a petition filed by a US citizen for his relative. What does it mean? Previously, while waiting for an immigrant visa, people had to be in their country. Now, immediately after filing a petition, it will be possible to enter the United States and wait for a visa in the country.
Removing travel bans for certain Muslim countries
The next important point is that Biden wants to ban all future presidents from banning entry from certain countries, as Trump did by banning entry for some Muslim countries. For this reason, many families were separated for several years. The President wants to reverse this decision and renew families.
Green card lottery
Biden has proposed increasing the number of green cards that can be won through the lottery. Namely – from 55 thousand per year to 80 thousand green cards. This means that the chances of winning a Green Card are increased several times.
Increased funding for the integration of immigrants into American culture.
Joe Biden wants to empower immigrants to learn English and American culture. The President is proposing more funding for these purposes.
Work visas
The President wants to speed up all procedures. All unused work visas will also be restored. Biden wants to remove annual work visa limits.
Immigration procedures for American university graduates will also be simplified. This applies to four areas of study: science, technology, engineering, and mathematics.
Political refuge
To obtain political asylum, you must prove to an immigration officer that your life is in danger in your country because of your political, religious beliefs, sexual orientation, or nationality. First, the processing of all cases in immigration courts will be accelerated. Secondly, Biden wants to remove the annual limit on political asylum. Now, this can only be done in the first year of being in the United States.