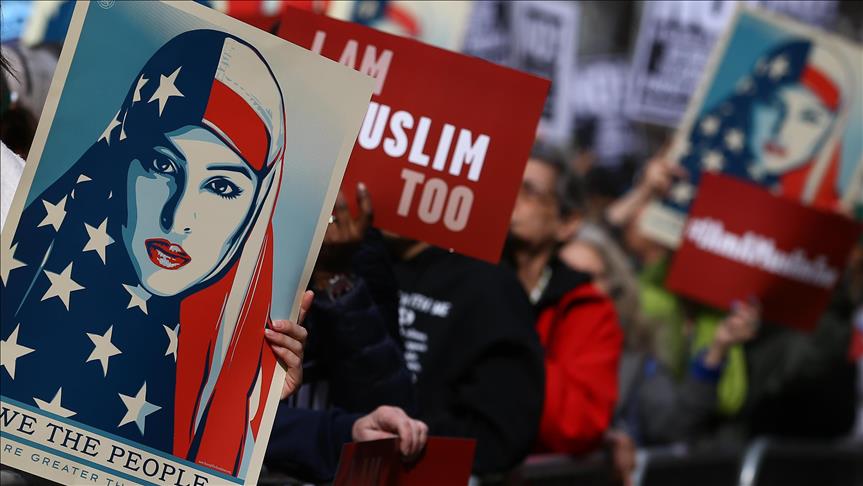 One of Joe Biden's promises during the presidential campaign was the abolition of the "Muslim" and "African" travel ban in the United States. The newly elected president reacted negatively to the political actions of his predecessor:
"Muslim communities are the first to feel Donald Trump's assault on Black and brown communities in this country, with his vile Muslim ban. That fight was the opening barrage in what has been nearly four years of constant pressure and insults."
According to "The Bridge Initiative", in the period from December 2017 to April 2020, the immigration authorities rejected nearly three-quarters of applications for visas. The residents of 13 countries were most affected: Yemen, Venezuela, North Korea, Libya, Somalia, Syria, Nigeria, Myanmar, Eritrea, Kyrgyzstan, Sudan, and Tanzania.
Donald Trump argued his political actions aimed at Muslim society directly with the goals of the fight against terrorism.
In addition, one of the slogans of his presidential campaign was the statement: "Islam hates us." As examples, he named the major terrorist attacks on the territory of the United States, committed by Muslims: Orlando nightclub shooting, the Boston Marathon bombing, the most lethal terrorism act in the world's history the September 11 attacks. Although it is worth saying that these attacks were made by members of other Muslim countries not included in Trump's list.
Also, in accordance with toughened rules, in order to obtain a permit to travel to the United States, Muslims had to go through 3 stages:
not pose a threat to national or public security;
prove that their arrival will be in the interests of the United States;
confirm that denial of entry may lead to negative consequences.
Besides, it is important to note that, unfortunately, the ban has caused a lot of tragic consequences. So the whole world watched the news of how the Yemeni Mahmoud Salem committed suicide after the refusal of an American visa to his wife and two children. In addition, more than 15,000 foreigners are still waiting for the opportunity to be reunited with their families. And the mass protests in major US cities have not changed the situation.
Furthermore, the "Muslim" ban has brought quite a lot of damage to the US economy. And many large global companies reacted very negatively to Trump's policies. For example, Google said that the decree has created many barriers to attracting talented people from Muslim countries.
Now, thousands of immigrants are awaiting Biden's inauguration and believe that with his presidency they will have the opportunity to travel and work in the United States of America, and will finally be able to reunite with their loved ones.