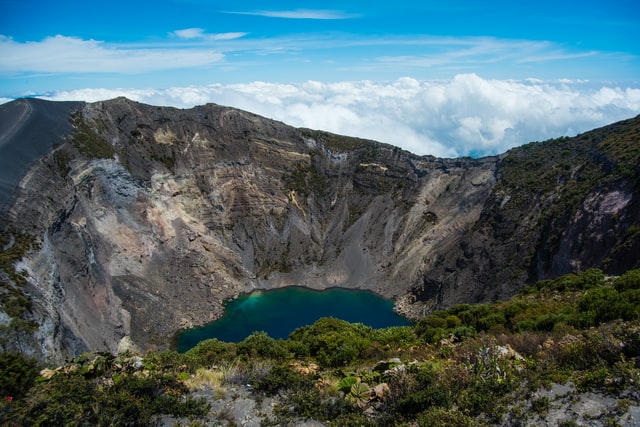 Usually, from the beginning of December, the small country of Costa Rica is preparing to welcome hundreds of tourists who desire to enjoy a beach holiday and incredible exotic landscapes. But this year, due to the growth of the Covid pandemic, the situation has changed slightly. Unfortunately, in order to combat the epidemic, many countries had to introduce a number of restrictions.
So what should everyone know to visit the country of the "happiest" people in the world?
First of all, it is important to say that at the moment Costa Rica remains open to most countries. So citizens of the United States, Ukraine, Russia can go on Christmas holidays to this place. Moreover, visitors no longer need to provide negative test results for Covid-19. The only requirement is the presence of health insurance in case of infection, which will cover all costs needed for quarantine and self-isolation. The certificate must be in English or Spanish.
When taking out insurance, the following points must be considered:
The validity of the insurance must coincide with the dates of stay in Costa Rica.
The guarantee of medical coverage must be 50,000 USD.
The minimum coverage for living expenses in case of illness is 2,000 USD.
Moreover, if the tourists did not have the opportunity to take out insurance at home, they can get it from one of the Costa Rican insurance companies. Besides, they offer their services at airports.
In addition to the insurance policy, upon entry, the tourist must show a valid passport and confirm his intention to leave the country within 90 days. Also, 48 hours before the trip, the visitor is required to fill out an online form about his health condition – Health Pass (pase de salud). It can be found at https://salud.go.cr.
Length of stay in Costa Rica
The Costa Rica Directorate of Migration issued a decree according to which all tourists who entered the territory from December 17, 2019 to November 30, 2020 can legally stay in the country until March 2, 2021. However, for everyone who plans to travel from December 01, 2020 there will be other rules: the legal length of stay will be determined by immigration control officers.
Rules of entry into the territory of Costa Rica for residency holders of the country
Based on the latest updates, permanent and temporary residents of Costa Rica must provide the following documents upon arrival:
passport;
valid DIMEX (resident ID card);
Caja actual payments checks;
completed HealthPass (Pase de Salud).
It should be noted that in the absence of the possibility to extend the Caja payments, residents are allowed to purchase temporary insurance. Nevertheless, payments can be updated only within 22 days from the date of arrival.
Besides, there is a requirement for residents to self-isolate for 14 days.
Are there any restrictions within the country?
Firstly, it is important to say that there is no quarantine or curfew in Costa Rica at the moment. But everyone, without exception, must wear a mask indoors and in public transport.
Beaches, national parks also remain open. The only thing to consider is the time restriction: from 5:00 to 22:00 on weekdays and from 05:00 to 21:00 on weekends.
There are also certain rules for drivers.
Tourists who entered Costa Rica between December 17, 2019 and November 30, 2020, can use a foreign driver's license until March 2, 2021. While those foreigners who arrive after December 01, 2020 are allowed to use their driving license only up to three months after the arrival date.
If these requirements are not met, the offender is obliged to pay a fine from 450,200 to 2,300,000 colones ($748-3822).