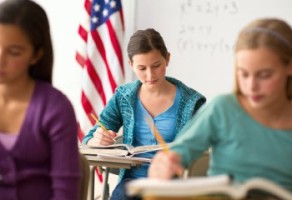 The National Committee UWC (United World College) in Russia will enable the high school students to receive the pre-university education in the UWC schools and colleges in the United States and Europe. The submission of applications begins in September 2016 and the deadline is December 1, 2016.
Until the middle of January 2017 the National Committee UWC reviews submitted applications and selects candidates to pass the first round (video interview via Skype program). The results of each of the stages are sent to candidates by e-mail. After successfully passing the second round (February 2017), the candidates are sent for an interview in Moscow, which is conducted in Russian and English languages. Personal presence in the final round is necessary. In March 2017 the candidates are informed about the final outcome of the selection process. The National Committee UWC distributes the candidates who have successfully passed the selection in the colleges. Maximum preferences that were set out in the applications are taken into account.
Every year the UWC program trains approximately 7,500 active and talented students. There are also different types of scholarships:
Full scholarship covers 100% of the cost of tuition and living expenses.
Partial scholarship covers 20% to 90% of tuition fees.
Unfunded place.
Financing scholarships (grants) is carried out by the UWC colleges, the National Committee, independent donors and foundations that support the Russian students studying in the UWC colleges.
The applications can be submitted by the high school students who meet the following requirements:
A Russian citizen or who has permanent registration in the Russian Federation at least 5 years;
The age of the student is 16-18 years at the start of training;
Only high school students (grades 10-11);
The fluency in English or rapid language acquisition;
High learning ability, activeness, singleness of purpose.
Below is the contact information where you can send the application:
Phone: +7 495 951 79 94
Mail: nc_russia@uwc-russia.org
Website: http://www.ru.uwc.org
For more information about the process of obtaining a U.S. visa, please visit http://www.usaimmigrationapplication.org/visas