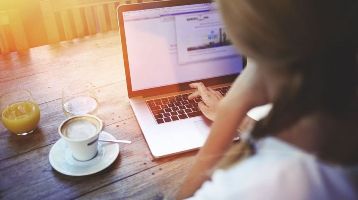 Many Russian citizens are moving to the United States to live and work there. Today nearly 3,5 millions of Russian-speaking Americans leave in the United States. The existence of such large Russian communities is mainly due to employment. In order to work in the U.S., you need to have a fluent English or, at least, an upper-intermediate level. However, if you do not have enough practice to communicate in English, you can get a job, where the Russian language will come in handy.
There are 5 most popular jobs in the U.S., where the Russian-speaking staff is required.
Customer specialist
In New York, the executive director of Internet project PlusScrn concerning the e-currency exchange is looking for an assistant to advise and support customers, to check the documents, to monitor and control processes in the project. Among the key requirements: responsibility, quick learning ability and ability to work with clients. Available official employment.
Russian-speaking driver
In San Francisco drivers are required in a company that provides shuttle service to the airport and back to the San Francisco area, USA. Requirements: age 21 and older, a driver's license. Rolling schedule.
Specialist for checking Russian documentation
In Chicago – the city of Russian-speaking communities, the Axiom company is looking for a lawyer with fluent Russian for documents check. Candidates are required to have a degree in law.
The Russian-language Java / C ++ Programmer
In a large international company, based in Manhattan, it's required a senior Java / C ++ programmer for software development in the field of online trading and financial risk management for the full time job.
Among the key requirements: fluent Russian language, at least 5 years of experience in programming, experience in developing large-scale Web applications, as well as experience in working with C ++ and Java.
The reception administrator 
In one of the U.S. network clinics Vein Clinic in Brooklyn it is required the reception administrator with knowledge of Russian language. Among duties: to work with patients and assist them in filling out the documents, to answer telephone calls, to communicate with insurance companies, etc.
In order to occupy this position, you must have a school certificate or GED; fluent English and Russian languages; work for at least a year in a medical office; type text at a rate of at least 30 words per minute; know the computer and in particular Microsoft Office and be sociable.