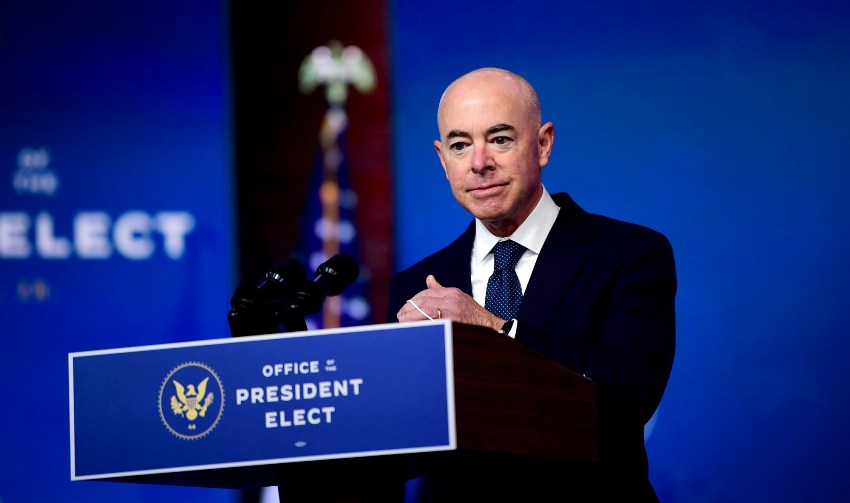 When Joe Biden was officially announced as the new president of the United States, immigrants were the most excited about this news. Indeed, even during his political debates, the newly elected head of government promised to protect their interests. And it looks like Biden is not going to back on his words.
For the first time in the history of the United States, the Cuban immigrant Alejandro Mayorcas was appointed to lead the Homeland Security.
He will be responsible for immigration policy and border security. Needless to say, this is a novelty for the United States, because all the predecessors of Mayorcas were native Americans.
It is known that Alejandro moved to the United States at the age of one. His parents are native Jews, and he never hid this fact. The Mayorcas family was forced to flee from Cuba, where they lived, due to the Fidel Castro Revolution in 1960.
And although there is quite a lot of debates about the nationality of Mayorcas, no one has any questions about his professionalism and experience. Graduated lawyer, he worked for seven years in the Obama administration as director of Citizenship and Immigration Services and the Deputy Secretary of DHS (Department of Homeland Security). He directed some of the most challenging operations, including the prevention and responding to terrorist attacks, and also strengthening US cybersecurity.
In addition, in 2016 he became the first in the history of federal officials who have received a special Distinguished Service Commendation from the Association of Police Commissioners.
He knows about immigration problems more than anyone else:
"When I was very young, the United States provided my family and me a place of refuge. Now, I have been nominated to be the DHS Secretary and oversee the protection of all Americans and those who flee persecution in search of a better life for themselves and their loved ones."
It is worth noting that the appointment of Mayorcas to this post during the growth of the COVID-19 pandemic is not accidental. Over the entire period of work in the US Department of Homeland Security, he successfully led the program to combat viruses Ebola and Zika.
It is interesting that an American with Ukrainian roots, Tony Blinken, will be the US Secretary of State. And he will help Mayorcas find a solution to many immigration issues.
Therefore, the future president Joe Biden has high hopes for Alejandro Mayorcas. He believes that he will become a reliable support for all Americans, regardless of their nationality:
"I am proud that for the first time this ministry will be headed by an immigrant, Hispanic American who knows that America is a country of laws and moral values."