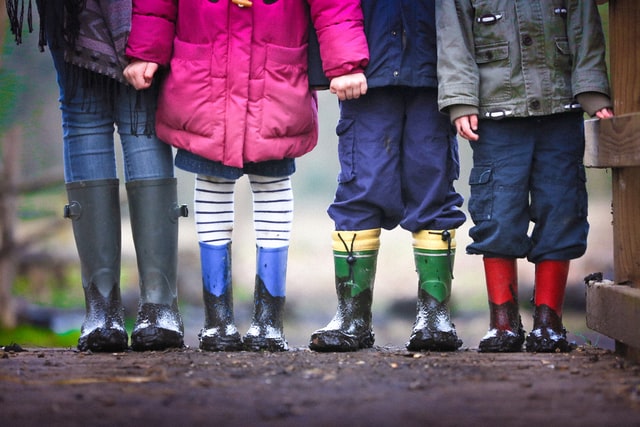 Even during the presidential campaign, Joe Biden was popularly called "the president of all migrants." And he diligently tries to justify this "title".
So after the official inauguration of the President of the United States of America, Biden intends to form a working group in order to reunite 545 children of migrants with their families.
It is necessary to recall that as a result of the policy of "zero tolerance" of President Donald Trump, in the period from 2017 to 2018, thousands of illegal immigrant children were separated from their parents at the border. The adults were taken into custody and then deported to their home countries (mainly to El Salvador, Guatemala, Honduras, and Mexico) without their children. And although due to massive protests, Trump abandoned his policies in June 2018, 545 Latin children haven't found their relatives yet. Little migrants now live in foster families.
The deputy director of the ACLU Immigrants' Rights Project Lee Gelernt says:
"Even before Covid, it was hard enough finding these families but we will not stop until we've found everyone. Some of these children have been separated for years and were just babies at the time."
It should be noted that many Americans consider the statement of the future president to be a purely political step. So, in order to ensure victory in the presidential race, the politician had to win over Latin American voters.
And whether it is necessary to say that, thanks to a 60-second commercial "Separated", Biden received the maximum number of votes in Florida, Arizona, North Carolina, Pennsylvania and Nevada.
Besides, during the presidential debate, Biden very harshly criticized Trump's actions, stating:
"What happened? Their kids were ripped from their arms and separated and now they cannot find over 500 sets of those parents and those kids are alone. Nowhere to go. It's criminal."
In turn, Donald Trump replied that his team was trying to "reunite" the children and their parents. And in addition, many young migrants crossed the border unaccompanied by adults.
Of course, from the point of view of morality and humanity, tough political actions cannot be justified, especially if they are aimed at children. And everyone sincerely wants to believe that Joe Biden's team will be able to fulfill their promise and return the "little travelers" to their families.