Trump administration has set out to reduce legal immigration and tighten the Department of Homeland Security's opportunity to comply with immigration laws.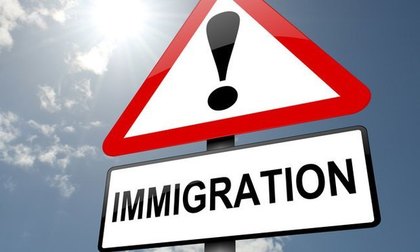 Regarding immigrants who entered the United States legally, some provisions were introduced, in particular regarding deportations. The changes concern not only punishments, but also help foreign citizens obtain immigration privileges such as green cards or permanent residence.
According to USCIS, immigration benefits are available to law-abiding individuals annually. The immigration agency is committed to bringing the greatest benefits to US workers, the American people and our society.
New deportation procedure
There is a list of reasons why immigrants can be called before immigration officers to start deportation procedures:
Violations of federal or state programs;
Fraudulent or criminal activity;
Refusal of immigration privileges (for example, visa), which leads to loss of status in the United States.
Refusal without warning
New laws grant USCIS officers the right to refuse applications for immigrant privileges without first issuing a caution message, known as RFE or Notice of Intent to Deny (NOID).
The warnings allowed the applicants and their lawyers to intervene by providing additional documentation or correcting the mistakes before the examiners closed their cases. The USCIS may immediately proceed to deportation if the primary evidence is not submitted for the purpose of establishing the right to obtain an immigration benefit.
However, this new procedure should reduce incomplete or unfair submissions, thereby accelerating the process of immigration for many applicants.
Changes in the medical exam in the United States
The new provisions affect the applicant's medical examination, accompanied by Form I-693, whether he meets the requirements for permanent residence for admission to the United States.
The application can now be signed by an authorized physician for up to two months before the submission of the basic immigration benefit application.
Shared residence for citizenship
The new policy requires immigrants to marry and live together for at least three years immediately before a foreigner applies for citizenship.
According to section of the Immigration and Nationality Act (INA) people should be married before obtaining citizenship.
USCIS officials may waive the interview if there is enough evidence of the marriage being authentic.