In the 21st century, when more borders become available, many tourists choose the most unusual and exotic countries and places for travel. In these far corners of the world you can see authenticity of culture and traditions, a bright national character and picturesque nature. And the small Latin American country Costa Rica is one of them. It will not leave anyone indifferent. That is why so many foreigners want to visit it.
But for Ukrainians now everything has become much easier:
Since December 2016, Ukrainian citizens can travel to Costa Rica without a visa.
There is only one condition: the trip must be no longer than 90 days. Ukrainians have to provide any type of passport and pay a mandatory fee of $ 29 upon departure.
How to get there?
It should be noted that Costa Rica is not a close country and is considered one of the most expensive in Latin America. The flight takes about 14 hours, and the cost of a two-way ticket is from 30 thousand Ukrainian Hryvnia. There are no direct flights to Costa Rica, so Ukrainians need to be prepared for several transfers (most often in France and New York).
A country of "happy people": why does Costa Rica attract tourists?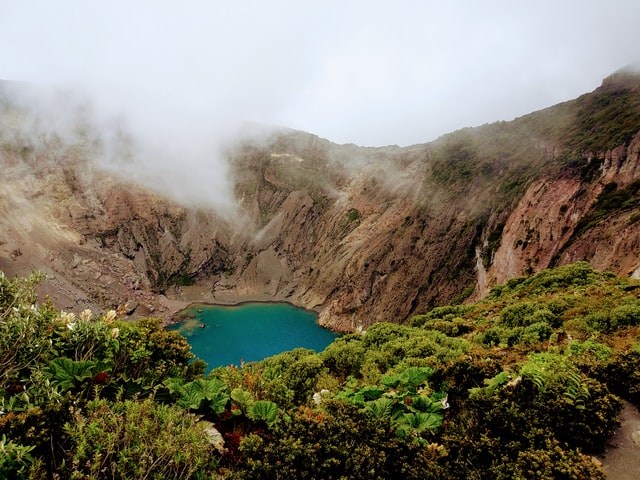 Costa Rica is the only country in Latin America that has been a democracy for over 70 years. It is also called the "Switzerland of Central America" for its stable living standards and economy.
Every tourist who wants to go to Costa Rica will find something of their own in this distant and exotic countries. First of all, most foreigners come there for a beach holiday. After all, Costa Rica is bounded by two oceans: the Pacific and the Atlantic. It is also known for its incredibly beautiful parks and caves. By the way, Costa Rica has 27 UNESCO national parks and almost 5 percent of the world's biodiversity. This is a symbiosis of everything a traveler would like to see: jungle, swamps, cloud, and tropical forests, volcanoes, coral reefs. This is one of the best places to meet interesting animals (sloths, macaws, sea turtles) and exciting new activities (rafting, ziplining, tubing in caves).
The capital city San Jose is the ideal destination for gourmets and shopaholics. In addition, the city is famous for its craft brewing industry. Also, it should be added that Costa Rica is a paradise for coffee lovers. One of the best coffee in the world comes from this country. And Costa Ricans drink about 6 cups of coffee a day.
But the main factor that makes tourists come to Costa Rica a lot of times is open and positive people. It is the happiest country according to the Happy Planet Index. They are known for their easy and relaxed approach to life, which even has the name "pura vida" (pure life). No wonder why so many foreigners adore this country.
Therefore, the news of the visa-free regime will certainly delight many Ukrainians. After all, right now, in an economically and morally difficult period, the best decision is to go to the happiest country and learn the secret of its happiness.