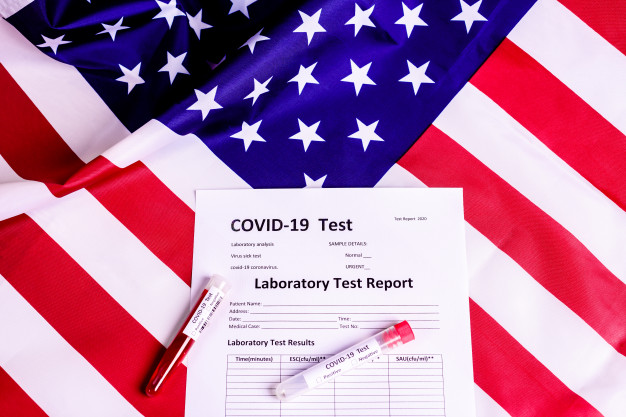 Unfortunately, COVID pandemic continues to affect the entire world. In order to combat the virus, many countries are strengthening security measures and imposing a range of restrictions.
So, now everyone who wants to visit the United States of America will need to provide a negative test result for COVID.
By the way, this decree will take effect on January 26, 2021. It worth adding that this rule will also apply to US citizens and residents.
COVID Test Conditions
First of all, the test results will only be valid for three calendar days after departure. Meanwhile, those who have had the virus in the last three months can provide an officially certified confirmation of recovery.
Also, according to the decree, all airlines have to deny boarding to passengers who do not have documentation of the negative results of the test.
Potential flight cancellations to the USA
Moreover, anyone traveling to the United States needs to be prepared for different outcomes. After all, many flights can be canceled. Therefore, the best option would be to contact the airline and clarify the information and all the conditions of the flight.
Conditions for US citizens and residents
For US citizens and residents who wish to return home, the government has launched the Smart Traveler Registration Program (STEP). With its help, you can receive notifications about any changes in flights and simplify to locate you in case of an emergency.
In addition, US citizens with a high risk of infection have priority with respect to repatriation flights.
In conclusion, if necessary, you can always contact the US Embassy calling the following numbers:
1 (888) 407-4747 – toll-free in the United States and Canada;
1 (202) 501-4444 – from other countries or jurisdictions.
Of course, now is not an easy period for every person. But we must remember that by observing all the rules and instructions, we can overcome the epidemic. And consequently, this will allow us to return to normal life.